Cultists & Compounds: CANCELLED?!
---
We've decided not to release Cultists & Compounds, as it is far too offensive. We do not wish to weather the tidal wave of controversy such delicate subject matter may generate.
Just kidding, APRIL FOOLS! Cultists & Compounds is officially released! Be advised, this game contains graphic violence and other controversial subject matter. We feel obligated to note that we denounce extremism in any form. Be kind to each other.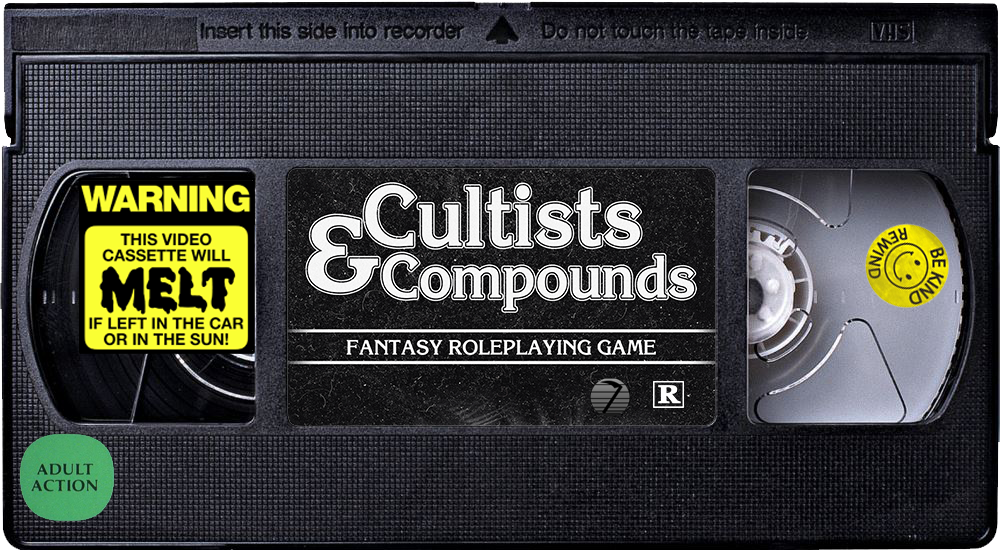 In this game, you play as Elder Donovan, a compound leader of the Enacting Diplomacy United activist group. Or at least...they WERE activists. Over time, their rhetoric and methods grew increasingly extremist and violent. Now, many label E.D.U. as domestic terrorists, or even as a cult.
Tend to your E.D.U. brothers and sisters, but be weary...the government could come knocking down the door at any moment!
- Rich, in-depth lore to shed more light on the Scythe Saga Universe
- Animated rag-doll physics system
- Multiple endings
- Shed Dynamics 1.0 Audio System
- '80s / '90s retro cult film aesthetic
- Physics based gore system
- Voice acting galore
- Fast, exciting gunfights
- Darkly comedic social commentary
We hope you all enjoy this third game in the Scythe Saga Universe. There's some clues and hints scattered around about the origins of the Northbury Grove Butcher. Keep an eye out for some peripheral backstory...

Cheers, and thanks for all of your continued support! We really look forward to seeing some awesome "Let's Plays" of this latest game!

Cheers,
The Scythe Dev Team
(Jon, Kaleb, Blake, Dillon, Chris, Kyle)