Brothers and Sisters,
Rejoice! We've just released the first major update patch to Cultists & Compounds. Alongside bug fixes and texture updates, we've added more content for a richer experience.
Cultists & Compounds Patch 1.2

1. New Objectives - There's more required of you to trigger the endings. We won't spoil it here. Jump in the game! The Elder is chomping at the bit to burn, explode, and launch.
2. New Cinematics - See the sparks fly with these additional cinematic touches!
3. New Song - A new song is in the game. Can you find it? Where is it?
4. New Unlockable Game Mode - "I wanna kill more." Say no more, EDU family. But we're ramping up the difficulty.
5. End Credits Music Bug Fixed
6. Texture fixes
7. Improved Tooltips + Objectives on Pause Menu
This is our first major C&C update. There are plans to potentially expand Cultists & Compounds with several additional scenarios in new locations. Enacting Diplomacy United have many other cells undertaking many other projects. Expect to check in with them in the future.
Got any questions? Reach out directly to us in our Discord server! Come for answers, stay for the regular giveaways!
Discord Invitation Link: https://discord.gg/59DgBvM
Want to see more content faster? Consider becoming a patron. It comes with all of our games for free!
Ok, last links. I know this is getting a bit crazy. Find us on Twitter and YouTube.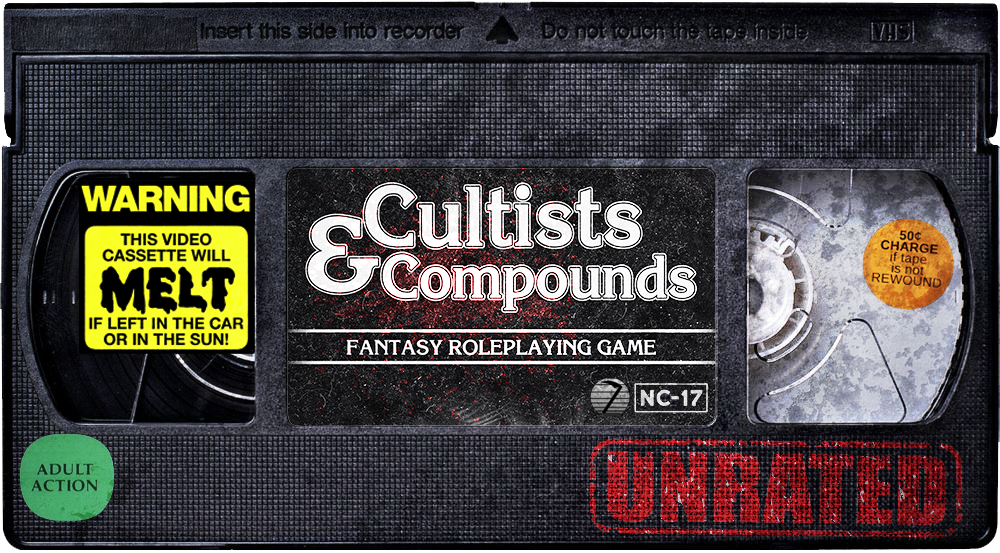 Files
Cultists & Compounds.rar
353 MB
Apr 06, 2019
CultistsAndCompounds_Mac.zip
430 MB
Apr 06, 2019