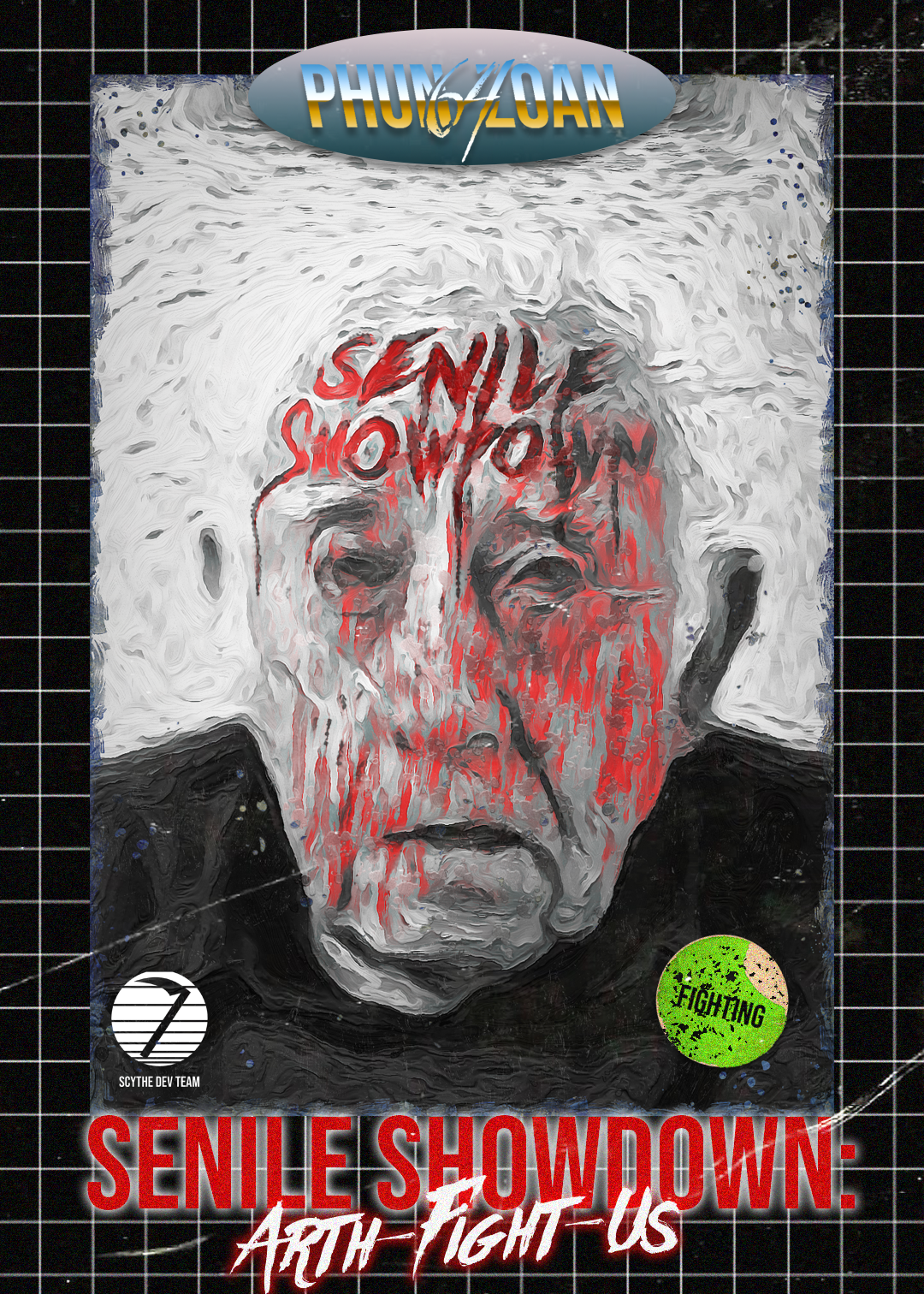 Senile Showdown: Arthfightus
Hotfix 2 (new attack + bugfixes)
---
New Features
We're not adding new features per say, moreso fixing things that were planned. But we wanted to stick to our week goal of release. But nobody said post release patches aren't allowed...
Kick
Press 'F' to kick!
Kick does more damage, but has a slower recharge. Kick also adds a special "kick slowmo". Word on the street is a kick to the face followed by 2 punches is a pretty sweet combo.
Boring Stuff
Gave the game the big O. (Optimized it you sicko)
Fixed UI stuff. Again. (Fire the programmer!)
Some more stuff, but too busy kicking people in the face.
Keep us updated on your scores, and send us your playthroughs!
Love,
Scythe Dev Team
Files
Senile_Showdown.zip
513 MB
Jul 29, 2019
Get Senile Showdown: Arthfightus