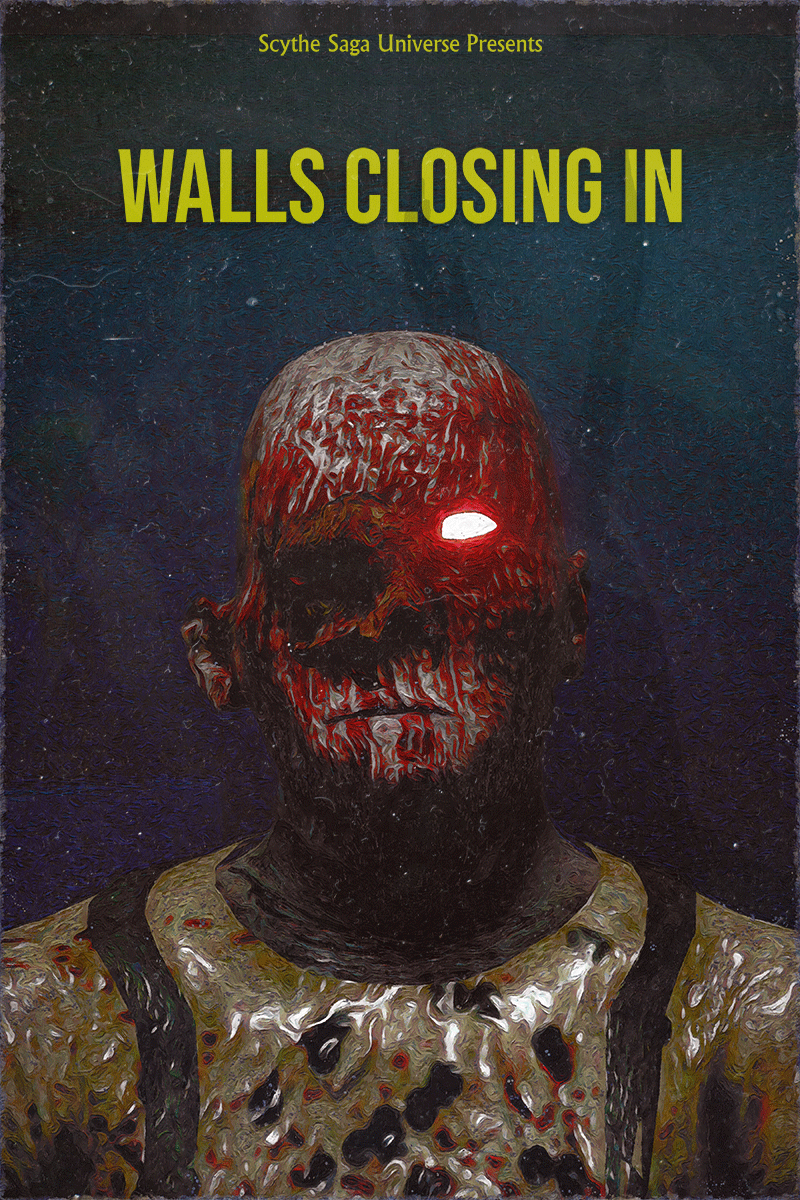 Northbury Grove: Walls Closing In
A downloadable Horror Experience for Windows, macOS, and Linux



Walls Closing In is the thrilling conclusion to the Northbury Grove trilogy!
Taking place on the same night as the first two games, WCI follows the story of 'Grace Bailey' as she attempts to escape the clutches of a crazed maniac quickly becoming known as 'The Butcher of Northbury Grove.' From the abandoned Rock the Warehouse music festival to his terrifying kill-house, can Grace escape? Sandwiched right in between Northbury Grove and King's Comfort, this game tells the rest of the story!
Find out more about Connor, Crystal, and Trevor. Find out more about Kevin Murphy, host of the Northbury Grove Radio show "The K-Spot." Find out more about Grace. And most intriguingly...find out a lot more about the Slasher!
Not only will Walls Closing In definitively close out the Northbury Grove Slasher trilogy, it will also serve as a springboard for future Scythe Dev projects, fleshing out the Scythe Saga Universe more than we ever have before!
Will Grace Bailey survive her harrowing ordeal with the Butcher of Northbury Grove?
WARNING:
Walls Closing In is a difficult game. It's a true 'survival horror' meaning the odds are stacked against you. It features roguelite elements such as item randomization and level based perma-death. Do you have what it takes to survive? The game averages 3½-4½ hours long on a continuous playthrough.


Walls Closing In was inspired by retro '70s and '80s horror films. (In particular, Slasher and Giallo movies.) We've taken major inspiration from past cult classics and strove to craft a horror movie that you can actually play! We've pushed the limit with Unity's HDRP and tried to bring cutting edge graphics to the table, on top of a dynamic soundtrack by Jon of the Shred inspired by all of horror cinema. Every playthrough will be a brand new horror experience, so players beware; you're in for a scare!
Note: If you want this to truly be your WORST NIGHTMARE, go in completely blind. DO NOT spoil yourself! Watch the first 5 minutes of a "Let's Play" at the MOST, and then just grab the trilogy and play on through!

- 100% Original Models, Levels, and Music created by our team
- Shred Dynamics 3.0 A dynamic audio system that scores a soundtrack based on your actions
- Unity HDRP Cutting edge graphics that include Subsurface Scattering, Light Refraction, Cloth Physics, Realtime lighting and more
- AnimAudio System A dynamic wildlife sound system that reacts to the player
- Active Ragdolls In-house euphoria like physics
- Radio Broadcasts with Kyle Brauch reprising his Kevin Murphy character.
- Proudly boasting no HUD or GUI, rely on your own wits!
- Certain levels have numerous branching paths


Minimum Requirements
Intel Core i5-7200
Nvidia GTX 970
6 GB of Ram
3 GB of hard drive Space
Recommended Spec
Intel Core i5-9200k
Nvidia GTX 1050
8 GB of Ram
3 GB of hard drive space

Having some trouble running the game?
We have a few things you can try!


YouTubers, Streamers, Journalists, Bloggers, Horror Writers / Websites....for all the Press-Kit goodness, take a look over here! It's packed with all kinds of stuff like screenshots, art assets, posters, a few songs, and more! So pimp out your Let's Plays, blog posts, articles, thumbnails, banners, and whatever else you want with some cool Scythe swag.

Wanna chat with us? Join us on our Discord!
| | |
| --- | --- |
| Status | Released |
| Platforms | Windows, macOS, Linux |
| Rating | |
| Author | Scythe Dev Team |
| Genre | Survival, Puzzle |
| Made with | Blender, Adobe Photoshop, Unity, Audacity, Substance Painter & designer |
| Tags | First-Person, Gore, Horror, Retro, Singleplayer, Spooky, Stealth, Story Rich, Survival Horror |
| Asset license | Creative Commons Attribution_NonCommercial v4.0 International |
| Average session | A few hours |
| Languages | English |
| Inputs | Keyboard, Mouse |
| Links | Community, Twitter, Patreon, YouTube |
| Mentions | itch.io Recommends: dating and dying! |
Download
Click download now to get access to the following files:
Walls Closing In | Windows
2 GB
Walls Closing In | OSX Universal
2 GB
Walls Closing In | Linux Universal
2 GB
Walls Closing In | Official Soundtrack | Lossless
808 MB
if you pay $5 USD or more